Landing Page Marketing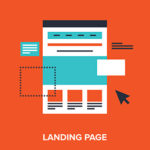 Landing pages are critical elements of marketing programs and if implemented properly they can increase customer engagement and sales. Landing pages are web pages that you use point people to when you create an online ad, or when you create a piece with a QR code or where you send people when you want them to register for an event.
Setting up a landing page is pretty straight forward, but creating a landing page with relevant marketing and insight will make the difference between a web page and measurable results. At Pinnacle-Webworx we focus on delivering results with the landing pages we create.
Landing page marketing
Landing page development
Landing page engagement strategies
Mobile landing page optimization
Landing page program integration and measurements
* These fields are required.