Finally, you're happy with your new website. It hits all the marks – responsive design, simple navigation and clean layout. Now it's time to take it to the next level with these three design tactics to help you deliver your message with maximum impact.
Clear Calls-To-Action
Are there buttons on your pages to prompt visitors to click-through? Do you have contact forms in multiple places for your visitors to fill out? Or do you offer white papers or e books in exchange for your visitor's email address? If not, you may be missing out on connecting with new or returning customers. Use these techniques throughout your site to help guide visitors to what they should do next and to connect with you. Read More: Where's the Action in Your Call to Action?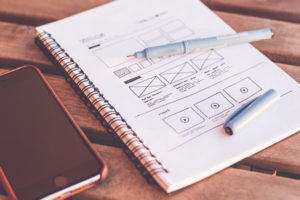 Visual Hierarchy
What's at the top of your website? Does your site have a primary area of interest? Reinforce your site's main value proposition by providing a focal point, featuring a large image (called a hero) along with a bold declarative statement. Some folks call this "above the fold" – a term that harkens back to the newspaper, but like a newspaper, the top of the home page should broadcast the Main Story, with a hook that grabs your visitors and demands that they move on through your site. A compelling visual image is usually most effective.
Video Content
It's a visual world. Web travelers increasingly rely on video to educate them. Video consumption is on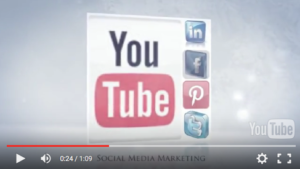 the rise, and can help you boost conversions and create interest in your site. Short videos about your product, service, or offering are often more compelling than a page full of copy. Why? Because video can show your product in action, your service being delivered, or your mission being accomplished. Read More: Boost Your Website with Video
---
Does your website take advantage of these strategies? Does it get your message across at a glance? If your answer isn't a complete YES, then please claim your FREE WEB design consultation. Contact our Web Gurus. We would love to help take your website to the next level.